Join us on National Wreaths Across America Day
December 15, 2018 | Jacksonville National Cemetery
Sponsor A Wreath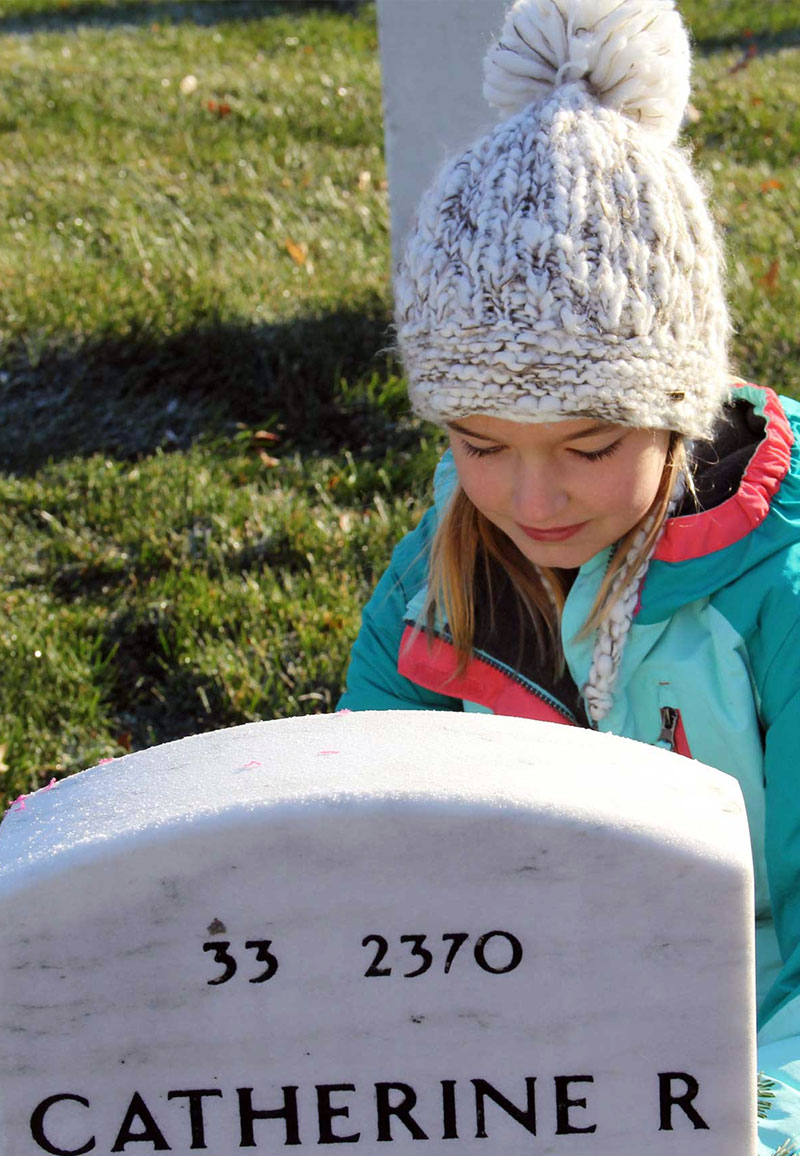 About Wreaths Across America
Each December on National Wreaths Across America Day, our mission to Remember, Honor and Teach is carried out by coordinating wreath-laying ceremonies at Arlington National Cemetery, as well as at more than 1,500 additional locations in all 50 U.S. states, at sea and abroad.
Join us by sponsoring a veterans' wreath at the Jacksonville National Cemetery, volunteering or donating to a local fundraising group.
Our Wreath Goal This Year:
Schedule of Events
December 15th, 2018
Arrival time for Truck and Section Crew Chiefs (those who will organize the unloading and staging of the wreaths)
Volunteer arrival time to unload the wreath trucks and stage the wreaths
Wreath Escort arrives (estimated arrival best conditions)
Arrival time for those groups helping to hand out the wreaths, our younger youth groups, Military Honors team
All others attending please be on property no later than 11:30am
Nationwide coordinated minute of silence
The Event Location
Jacksonville National Cemetery
4083 Lannie Rd
Jacksonville, FL 32218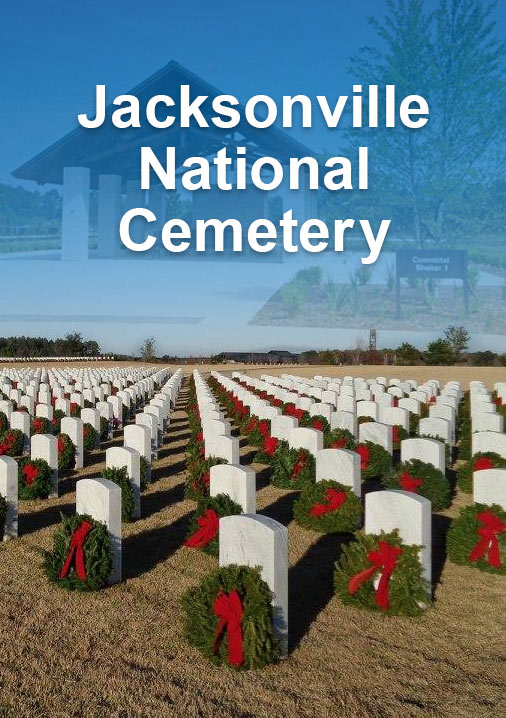 Event Parking
Event Parking will be at the Anheuser-Busch Turf Plant
16163 Lem Turner Rd
Jacksonville, Florida 32218
Handicap Parking
Handicap Parking will be at the Jacksonville National Cemetery
4083 Lannie Rd
Jacksonville, Florida 32218
Jacksonville National Cemetery
Notice for Families
On Thursday, December 13th families are welcome to come out and receive a small flag to place on your loved one's head stone so that your family will be the ones to place the wreath.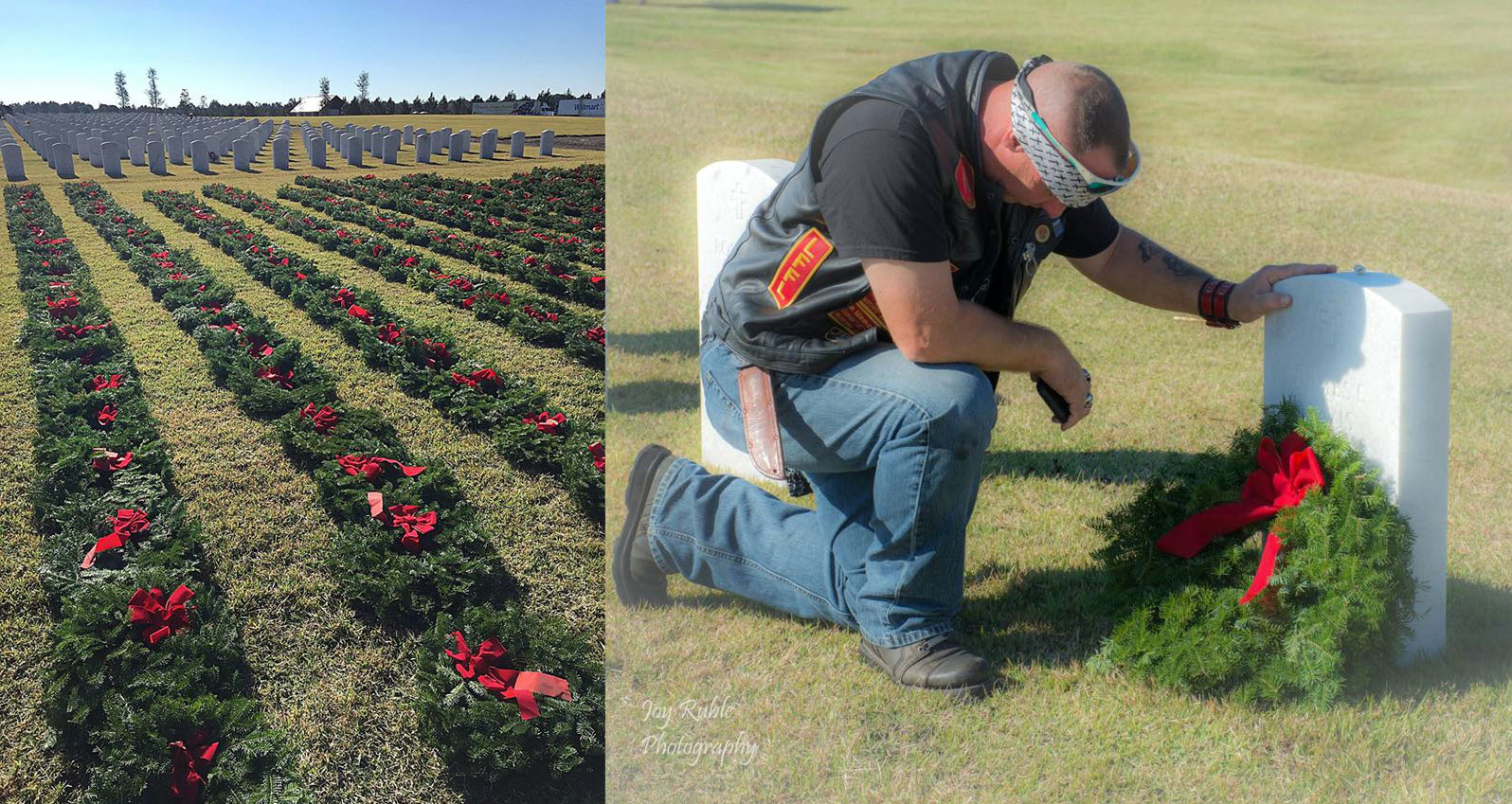 Get in Touch
Send us a message and we will get back with you as soon as possible.